The Best Tulum Vacation Packages
You are planning your vacation to Tulum and you want to have zero stress? We understand you, and that's why we made a research of the best all inclusive vacation packages to Tulum. Whether you want to stay in a resort or a hotel by the beach, we'll list all the packages, their price and reviews.
If some years ago the most popular city of Riviera Maya in Mexico was Cancun, nowadays Playa del Carmen and Tulum became very popular as well. Why? Because they offer amazing 5-star resorts with pool and spa, transport from and to Cancun airport (yes, Tulum doesn't have an airport yet but it will come soon), extremely well decorated luxury room at a convenient price per night: in a nutshell, everything guests can need.
*Still have to book the best hotel in Tulum?* – we really want to share with you how our friend Virginia made our stay in Tulum unforgettable. She made us stay in incredible locations throughout the town – not to mention the party she made us attend – we can't recommend her enough. Take advantage of her free service below!
Let's check out the best 10 Tulum Vacation Packages and find the one that fits your next stay!
Hotels vs Resorts: What's best in Tulum?
We wrote many articles about hotels, all inclusive resorts, private villas, Airbnbs, boutique hotels, and everything is based on the experience you want to have. If you choose to spend your vacation in a resort, you want to set your mind free from any stress, and why not, even spending the whole day by the pool. All inclusive resorts in Mexico offer at very convenient price different vacation packages. In this way, you will not have to worry about booking tours or activities for you and your family, or for example thinking about the roundtrip from Cancun airport to the resort, or even book your flight. The resort will think about that. You will only have to choose the resort and the room you will want to spend your days relaxing. 
If you want to spend your vacations in a hotel or a boutique hotel, you might want to book the flight by your own, explore other cities of Riviera Maya, have dinners out instead of only eating at the resort's buffet, explore other beach clubs and not being so attached to the structure you booked for your vacation. The price per person will also be more convenient than an all inclusive resort, but you will always have a luxury room, pools in the common outdoor spaces and a rich breakfast to start your day. So, don't worry: you will be pampered! 
In the last and most "free" case, if you decide to rent a villa or an Airbnb you will for sure save some money, but you will have to organize everything by yourself – from the flight to the moment when you will book the villa for your travel. For sure you will have much more privacy, but it's a completely different type of vacation. You will not have any concierge (unless the Airbnb is not offering that) to clean your room and you will not find the breakfast ready when you wake up. This will permit you to visit more Tulum town or beach, but think well about the pros and cons before booking. Let's check now which city is better for your needs – Cancun, Playa del Carmen or Tulum, who will win your heart?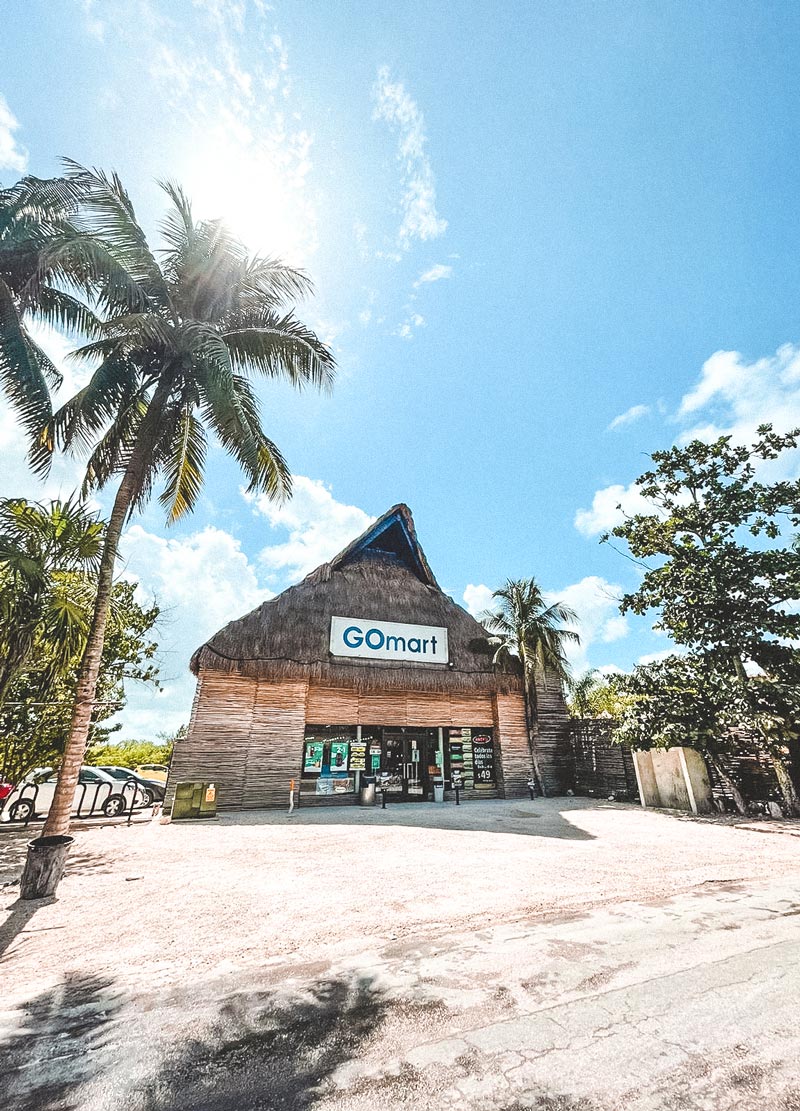 "Tulum Supermarket"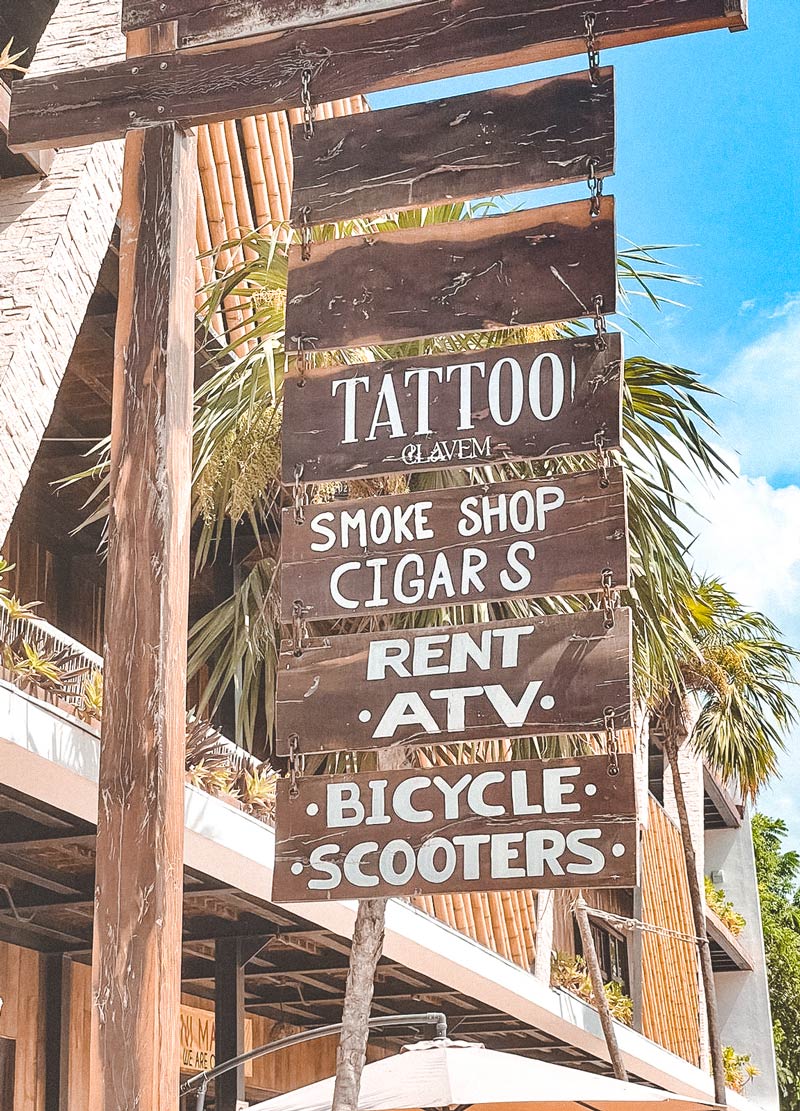 "What Are You Searching For?"
Cancun, Playa del Carmen or Tulum?
If you are undecided between these 3 major cities in Riviera Maya, this paragraph is for you! For many years Cancun was the best destination in Riviera Maya, and one of the most famous in all of Mexico, nowadays Playa del Carmen and Tulum are two great alternatives to enjoy the beach and the Caribbean sea.
In Cancun there is a slightly old style of tourism, in the sense that structures of resorts and hotels are a bit outdated, as is their style, but you can definitely feel it's the biggest city in Quintana Roo region. Here you will have everything you need, from shopping to restaurants, and if you search a big all inclusive resort, you will for sure find it here. 
Playa del Carmen is halfway between Cancun and Tulum. Not as big as Cancun, you will have a smaller downtown which you will love to mingle around, buy nice souvenirs and sit in a cafe. Hotels and apartments are more similar to Cancun style, and you will have cheaper prices than Cancun and Tulum. The beach is not the best, but if you want to use it as a base to reach Cozumel island, that's great. Same goes for Cancun if you want to reach Holbox or Isla Mujeres. 
We love Tulum and that's why we decided to live here! Tulum has a completely unique style and you will find a mix of hotels and resorts, especially in the beach zone, but what you will find a lot are Airbnb apartments and villas for rent. Whether you stay in Playa del Carmen or Cancun, Tulum is a must-see, for the amazing beaches, the magical cenotes and the proximity to Yucatan, Maya ruins and Sian Ka'an. Let's check out below the best Tulum vacation packages!
Take Advantage Of Free Concierge Service
As excellent to explore Tulum and its surroundings alone, you may need help figuring out where to start. To make the most of your money and time, contact Virginia and Kelly - two incredible Mexican girls living in Tulum for more than 15 years. They're familiar with the ins & outs of the Tulum town and hotel zone like the back of their hand! 
Since we arrived in Tulum 2 years ago, many adventures wouldn't have been possible without their help - they know literally everybody in Tulum and can perfectly organize every moment of your stay. Get the best tables, skip queues and get on the guest list of the coolest places in Tulum - this's only the beginning! 
They are ready to offer you guys FREE concierge service in Tulum for the time of your stay: take advantage of it, contact them on Whatsapp and live the best experience!
Get FREE Concierge Service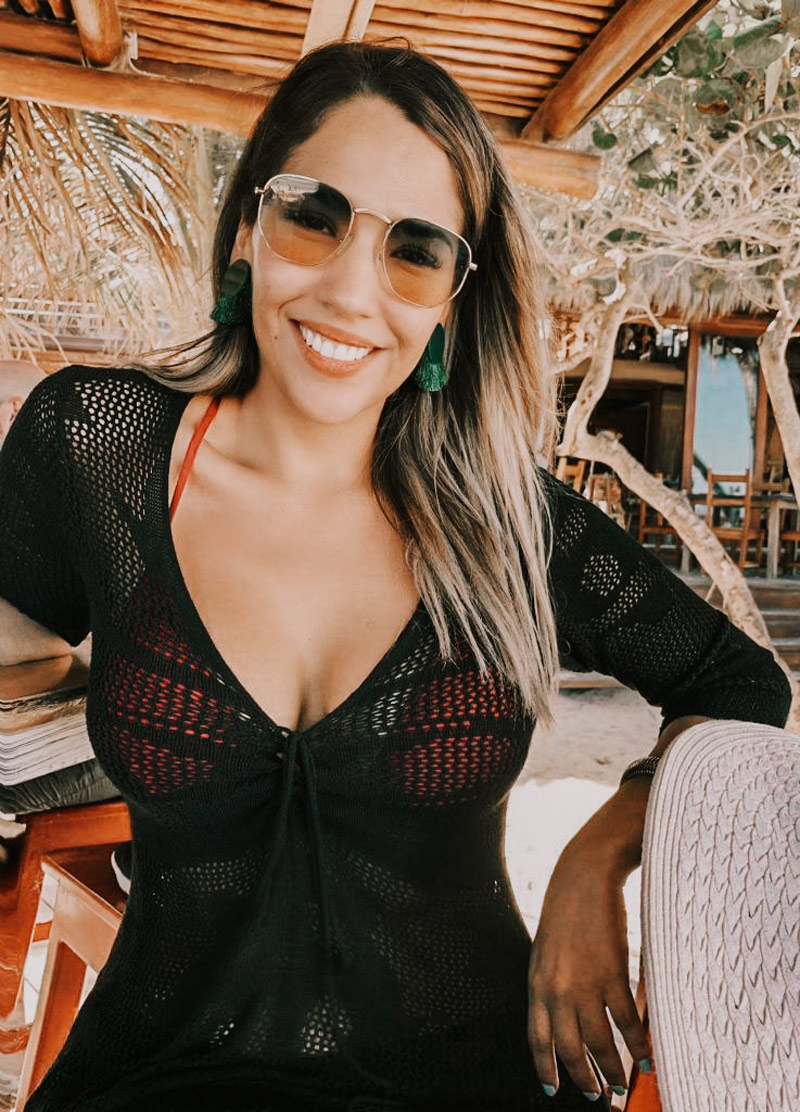 "Virginia Can't Wait To Make Your Stay Flawless"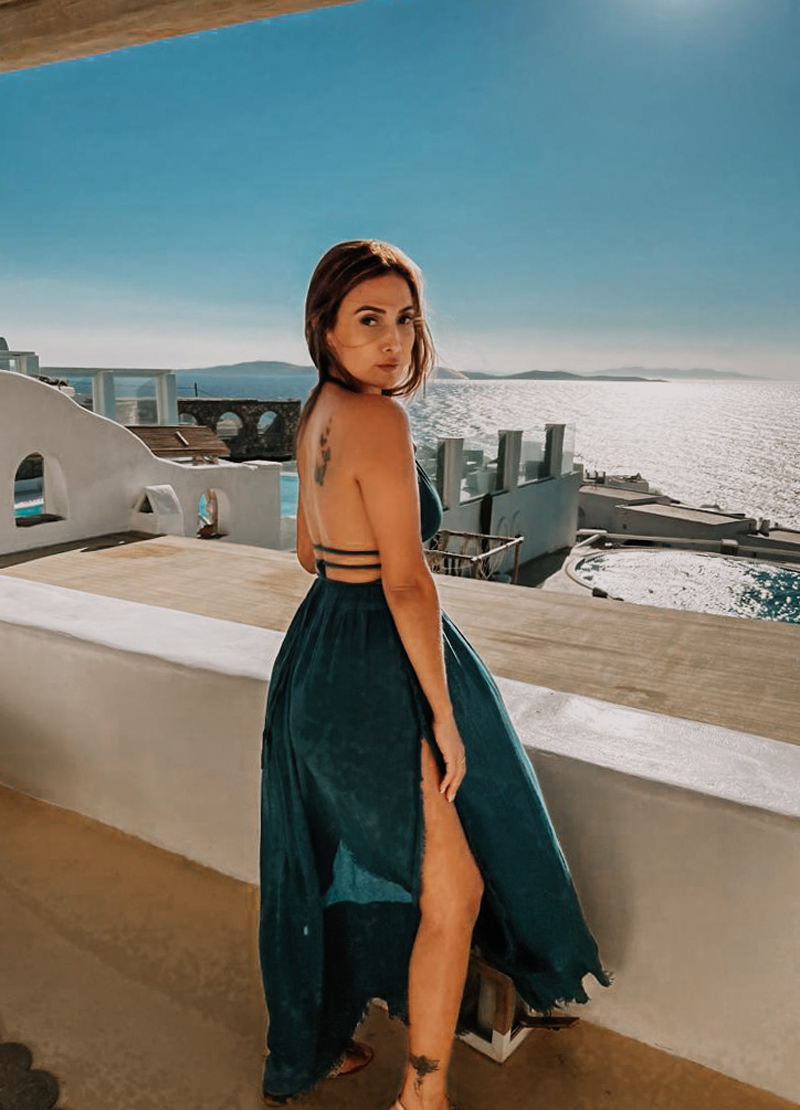 "Kelly Will Transform You In A Tulum Insider"
The Best 10 Vacation Packages
Mi Amor - Adults only Colibri Boutique Hotels
Price per person: Stay (2 nights) + Flight (2 roundtrip tickets), taxes & fees – $678
At Mi Amor – Adults only Colibri Boutique Hotels guests will be able to enjoy multiple pools with an incredible view, a bar and a restaurant. By choosing this vacation package, you will have amenities like a white sand private beach and a beachfront dining. Treat yourself at the spa, with a body treatment, reflexology or a body scrub. With the flightprice and the cost of the room you will book, you will have dry cleaning/laundry services and free in-room WiFi. Sounds good, isn't it?
Price per person: Stay (5 nights) + Flight (2 roundtrip tickets), taxes & fees – $1,783
You will find Chiringuito Tulum in Tulum beach, surrounded by beautiful boutiques, restaurants and bars. Cenote Calavera and Cenote Crystal are worth checking out if you love swimming and diving, or just chill in nature. Get lost in Tulum Beach and explore the nearby Sian Ka'an Biosphere Reserve. Discover the area's water adventures with scuba diving and kite surfing nearby. Guests will be able to enjoy the hotel's quiet location and all its amenities.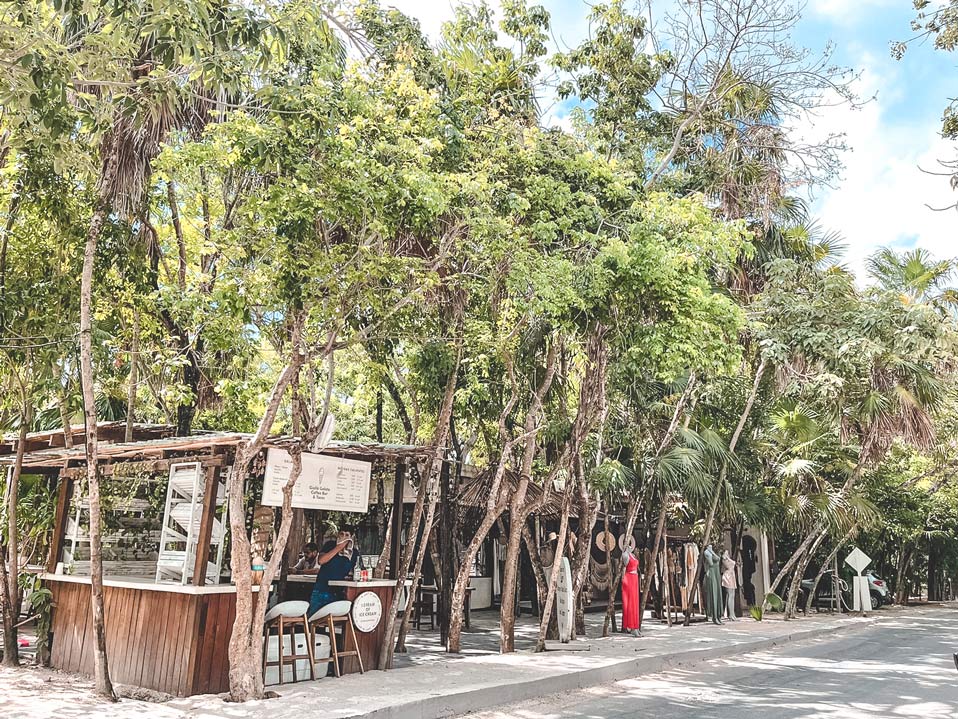 "An Open Air Boutique"
Price per person: Stay (5 nights) + Flight (2 roundtrip tickets), taxes & fees – $629
Copal Tulum Hotel is located in the chic neighborhood of Tulum, Aldea Zama. We love its beautiful furniture in the rooms, the common areas with pools, the bar and the restaurant. Moreover, it's a strategic position since from here you'll be able to visit LabnaHa Ecopark Adventures and El Toh Ecopark: give it a try if you are on vacation with you family or friends, you will have so much fun together and create great memories!
Layla Tulum - Adults Only
Price per person: Stay (5 nights) + Flight (2 roundtrip tickets), taxes & fees – $733
If you choose this vacation package, you will be able to enjoy amenities like a rooftop terrace, a cafe and a bar. In the evenings, you will be able to chill by the pools on the rooftop and eat at the Mediterranean cuisine restaurant, Layla Burger Bar. Stay connected with free in-room WiFi. All this will be included in the package and we are sure you will not be disappointed by the incredible care Layla Tulum staff has for its guests.
Price per person: Stay (5 nights) + Flight (2 roundtrip tickets), taxes & fees – $1,014
This 3-star family-friendly hotel in the heart of Tulum City Center, Una Vida, has really incredible reviews. With a luxury touch in every room, you will be able to enjoy a pool and a spa, a bar and a terrace and a roundtrip airport shuttle from Cancun to Tulum, all included in your vacation package. Free in-room WiFi is available to all guests to be connected also during vacations.
Price per person: Stay (5 nights) + Flight (2 roundtrip tickets), taxes & fees – $2,304
Located in Tulum, Jashita Hotel is near theme parks if you are traveling with your family and it has its private beach to give you the best service possible. Cenotes Sac Actun and Riviera Maya Golf Club are worth checking out too. If you rent a car and you want to snorkel with turtles, exploring Akumal Beach is the real deal! At Jashita you can look forward to free full breakfast, a roundtrip airport shuttle and a poolside bar included in your vacation package. Their spa will pamper you with Ayurvedic treatments, massages and aromatherapy. They also organize onsite activities like boat tours, snorkeling and kayaking. Let the adventure begin!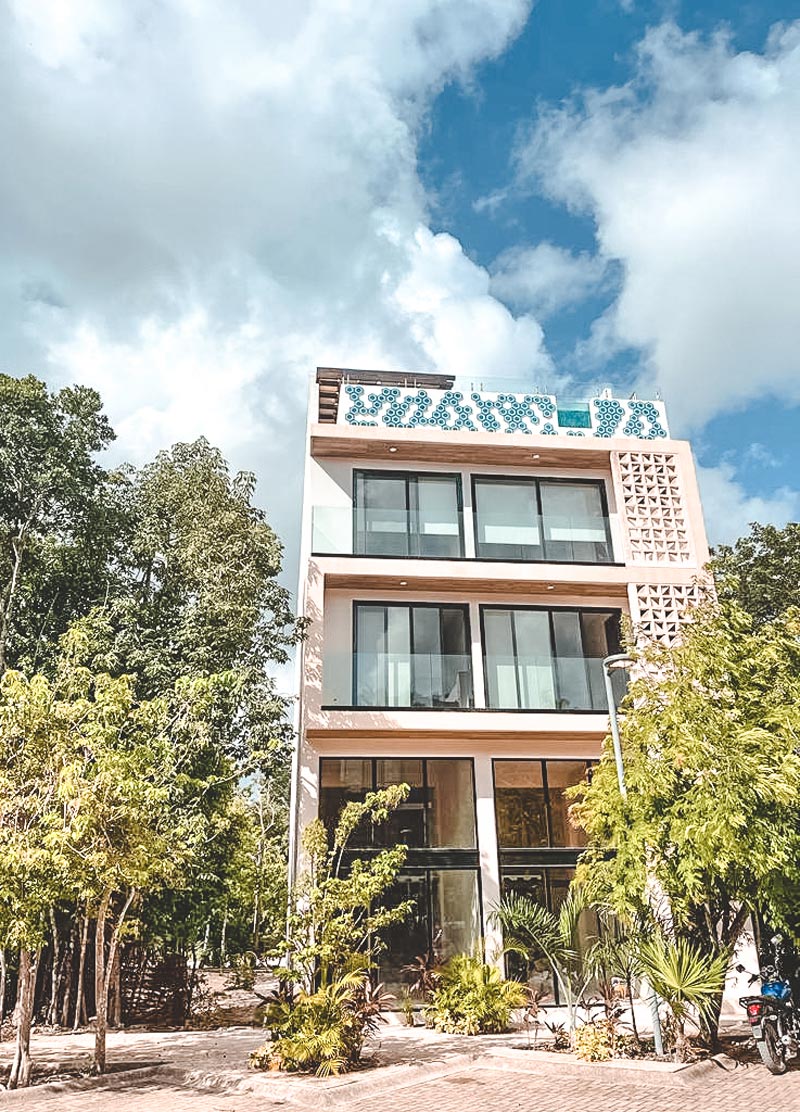 "Apartments In Tulum Are Amazing"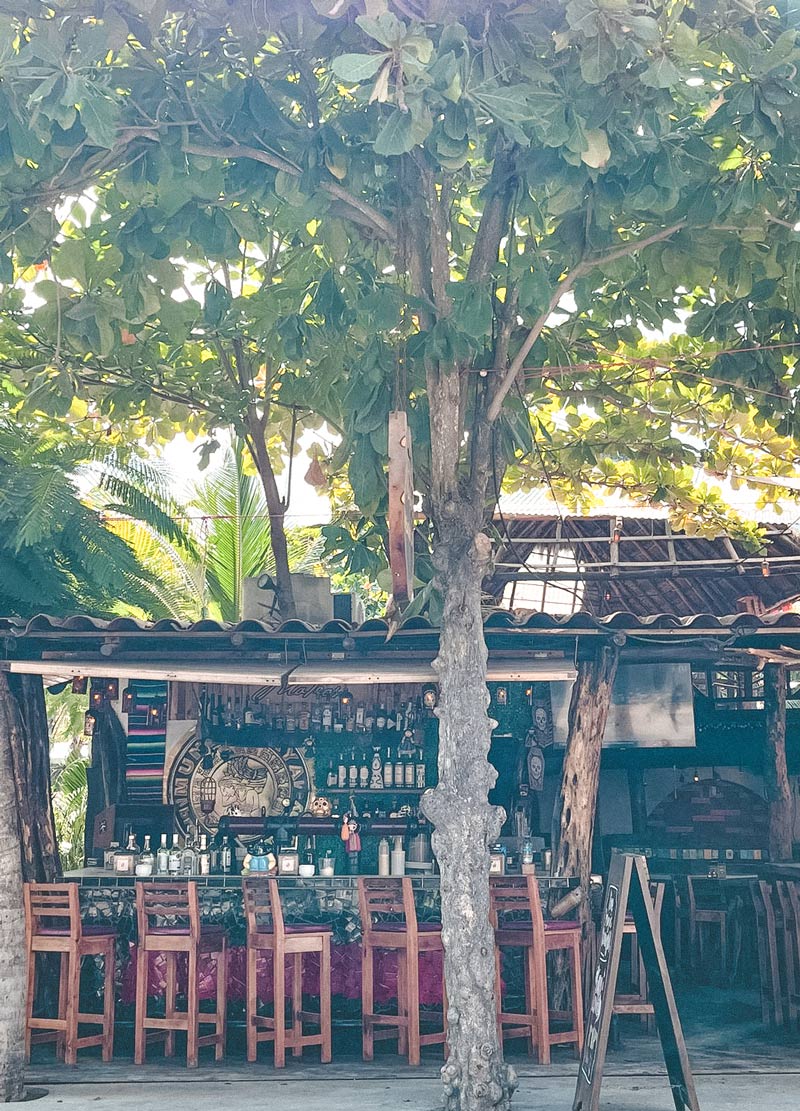 "Mezcaleria Is Always A Good Idea"
Price per person: Stay (5 nights) + Flight (2 roundtrip tickets), taxes & fees – $1,524
This private villa includes 2 outdoor pools, barbecue grills and an outdoor dining area. Free WiFi and self parking are also included in the vacation package. If you are traveling with a group of friends or your family, and you want to have a whole villa for yourself, this is the right option for you. We love their 4 bedrooms and the 5 bathrooms they offer in addition to the common spaces and the luxurious garden. The maximum number of guests that it can host is 8 people. 
Price per person: Stay (5 nights) + Flight (2 roundtrip tickets), taxes & fees – $770
At Majaro Hotel Tulum you will be able to enjoy a rooftop terrace, a bar and a restaurant. WiFi, a pool and a spa are just a few of the amenities provided by the hotel. All guest rooms include perks such as air conditioning, bathrobes and free bottled water. We love their area by the pool, where you will be able to enjoy your vacations during the hot summer night. You will want to travel soon again, we can bet on that!
La Zebra Colibri Boutique Hotels
Price per person: Nov 8 – Nov 13 • Stay (5 nights) + Flight (2 roundtrip tickets), taxes & fees – $2,081
Near the lively Tulum Beach, La Zebra Colibri Boutique Hotels provides a swim-up bar, a beach bar and a garden for its guests. During your travel you will be able to explore Yucatan and Riviera Maya to discover Mexican inland. Once you will be back at the hotel, you will be able to chill out at night by the pool or in your private room. If you want to bring relaxation to another level we suggest you try their spa treatments, such as a massage or reflexology.
Seremonia Studios By ULIV
Price per person: Stay (5 nights) + Flight (2 roundtrip tickets), taxes & fees – $513
An outdoor pool, a rooftop terrace and free use of bicycles are available at this new apartment building in the center of Tulum. If you decide to book Seremonia Studios vacation packages you will be able to have your privacy in your own apartment and enjoy at the same time the common areas. All this will not miss concierge services and barbecue grills for their guests. Each apartment features a kitchenette with a refrigerator and a microwave, plus free WiFi and a Smart TV with digital channels. What's better than this at this price?
We hope our Tulum Vacation Packages guide helped you out for the research of the best deal for your next trip. Let us know below if you've already been in one of these hotels and share your experience with other fellow travelers!
Best upcoming parties in Tulum